Stay on trend with what's popular with your customers now.
The Barbie® Movie
The new Barbie® movie made a big splash in theaters this weekend and for good reason. It's a fun watch for the eyes with its cotton candy scenery but has an important message at the heart of it. If you want to spread the fun to your customers, our new Barberrie Pink bag features the signature pink color and can be mixed with other shades of tissue like pink and blue (or fun prints like Pink Flamingos, Rodeo Drive, Luscious Lips, or Wild Cat Pink). You can also shop Barberrie Pink on jewelry boxes, nested boxes, and gift wrap.

Want to create your own brand identity? Add your logo to various bags, like our Matte Paper Gift Bags in hot pink or turquoise. Contact us today to get started and let's go party!
---
Don't be goldfish… Remember Ted Lasso®
Watching your favorite series, like AppleTV's smash, Ted Lasso, come to an end can be sad, but there are ways to keep the show's vibe alive. Grab our One-Piece Candy Boxes in pink to create your own 'biscuits with the boss' moment and go from underdog to Wonder Kid!

(We even found a recipe for the biscuits here!)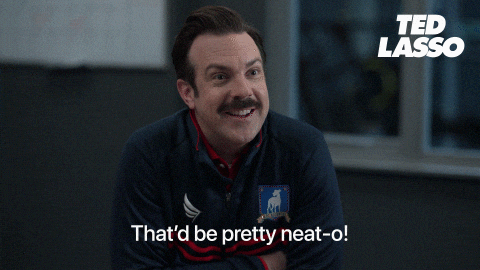 ---
Back to School
Can you believe it's almost that time again? School starts back next week for us here in Middle TN, and sure to be soon where you are too. If you're a cookie artist, you're likely working on Back to School cookies, like these A+ designs from Virgina Rose Baking Company.
On our website, you'll find the cello bags, pre-tied bows and stretch loops, boxes, shred, and more to package teacher and staff gifts.
And be sure to tag us on social as you package your creations. We'd love to feature your cookie business next!